News
As of today the NetBeans IDE 7.1 is now available for download. The new version of the IDE has support for JavaFX 2.0, CSS3, new PHP debug features and more features and enhancements. If you are a user of the Netbeans IDE then you will probably want to upgrade for the new features.
Below are the highlights of the new release according to the NetBeans web site.
Release Highlights
First to Support JavaFX 2.0
UI Debugger for JavaFX and Swing
Enhanced Java Editor
WebLogic 12c and GlassFish 3.1.1
Industry leading Maven support
Git integration
Improved PHP support
New Java EE Features
You can read more about the release here or you can get the new download here.
This winter break (or as we used to call it when I was still in school, Christmas vacation), I worked on a little web application. The application was going to be for an automotive related blog that I write on, but once I started working on it I realized that the application was better if it wasn't restricted to just automotive information.
The application is called scovry and it is a web discovery application. You may notice that we at Ajaxonomy love spy applications (notice that in Ajaxonomy labs we wrote delicious Spy and TubeSpy). scovry is kind of a blend of these spy applications along with gathering information from many other social media sites and social networks. Beyond this the site adds a social element by allowing comments and easy sharing of items found on the site.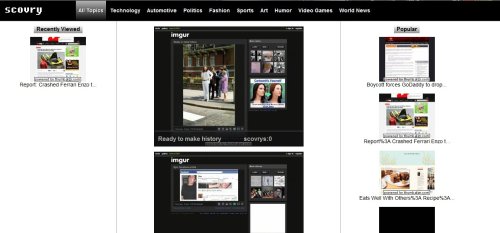 From a programming side, in order to load all of the data and keep the server happy I used a lot of caching. The caching code I used was based on the Easy Server Side Caching in PHP article that I wrote a while back. With some small changes, the biggest of which was using readfile() instead of include(). I even modified the caching script to cache images that are loaded from the thumbnail service to make loading much faster (not to mention to reduce requests for images).
You may have heard reports that Facebook is going to close down on March 15th. In case you where wondering, Facebook has confirmed that they are not closing down the site. The site that originally reported this is one of those sites that reports things like the President surrenders to aliens from Mars.
The most interesting thing about this is how fast fake news can spread with social media. I guess this is the worst part of social media.
A few years ago it would have been hard to believe that both Digg and Delicious (a.k.a. del.icio.us) could ever be on life support. However, that appears to be what may be happening. It looks like both may be dying, but it is happening in much different ways.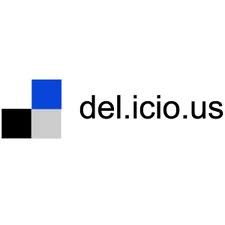 In my last post I reported that Yahoo! was killing Delicious. Yahoo! has since released a statement that says that the site will instead be sold off, which still puts it's future in jeopardy. Once someone buys Delicious we will have to see what changes happen to the service. The main mistake that I feel that Yahoo! made with Delicious, is never putting advertising on the site. With a social network advertising is one of the few proven ways to make money. Since Yahoo! is having so many financial problems they are needing to get rid of anything that doesn't make a profit.
With the uncertain future of Delicious, I have exported all of my bookmarks and have imported the to a new service that is looking to take over for Delicious (more about the service later in this post).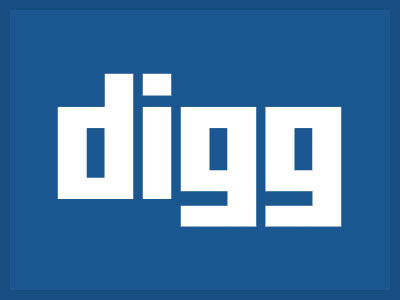 With Digg the issue is much different. The problem that they are having is one of many people leaving the site due to the latest version of the site. The latest version is vastly different from how Digg started out. In fact many of the changes are more likely to help SEO and spammer types than those who are engaged in the social network. Because of this many users have started using other social networks and one in particular seems to be making a big splash (more on the service in a little bit).
This pivotal time for the two services has opened the door for a few services that seek to gain users from the networks as their ships may be sinking. Two of these services are Old Dogg, which is an old school Digg like site and ocell.us, which is a Delicious site that is much like the original del.icio.us.

With Old Dogg, many previous Digg users have joined the network and the site is thriving. The site seems to have more of the early Digg feel that made users fall in love with Digg in the first place. I personally like the site and think it has the potential to be the final nail in Diggs coffin.

With ocell.us, you have a simple site that gets to the heart of social bookmarking. The site is very new, but appears to be gaining quite a bit of traction with users looking for a site that promises to be around for a long time. In fact the about page states that the site was started because of the "death" of del.icio.us and guarantees to keep the site running for a very long time.
Below is what the site says about why it was started.
ocell.us is a social bookmarking site started in the wake of the death of del.icio.us. The site allows you to import all of you del.icio.us bookmarks and of course to store new bookmarks. The main reason that the site was started was to give a site that would allow for social bookmarking, without the fear that it would ever be taken down (we have a very low overhead and are able to afford to keep running for a very long time).
So, only time will tell if Digg and Delicious are able to stay alive and on top. Otherwise Old Dogg and ocell.us may do to Digg and Delicious what Facebook did to MySpace.
-Important note: I am creator of the ocell.us site, so my be a bit conflicted in my interest towards the site.
News has surfaced today that Yahoo will be killing the Delicious social bookmarking service (TechCrunch is confirming this now here) . I personally have used this service and even wrote the del.icio.us Spy application for the service, so it is a big loss to me personally.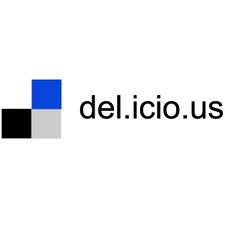 Since I personally was looking for a place to keep my bookmarks, I put up a quick service based on Scuttle. I will be working to improve the service over the next few months (it has a few quirks to it right now, but it is just in beta) and make a logo and name for the service as well as an easy to remember domain name.
However, since I figured that others may be looking for a place to store their bookmarks online, I would give out a link to the site so that others can use it as well. If you want to use it just bookmark the site.
In order to get your existing Delicious bookmarks you will have to login to Delicious and then click on "Settings" and then choose to "Export/Backup Your Bookmarks". Once you do this you can import them into my site by clicking on "add bookmarks" (once you register and login to my site) at the top of the page and then choose the "Import bookmarks from bookmark file". From here you just need to browse for the bookmark file and then upload it to the site and it will bring over all of your bookmarks.
You can go to the new service here.
If a lot of people start using the service, I will get an easy to remember domain name and make it look better with a proper logo. In the mean time, I hope that this gives all the other Delicious lovers out there a place to store their bookmarks.
If you remember when Facebook first came out, it was kind of a niche site that catered to college students. At the same time MySpace was a giant network the size of Goliath! But, now we can see that David does in fact beat Goliath as Facebook has put MySpace in a position to partner with what has become the more used network.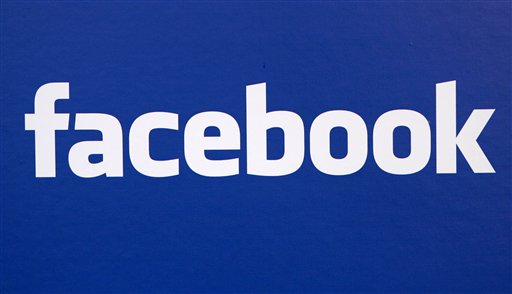 The partnership, which will be announced later today, is expected to see almost all of the changes visible from MySpace. MySpace users will be able to connect their MySpace profile to their Facebook profile, so that their status updates on Facebook will appear on their MySpace profile. Users will also be able to connect to MySpace using their Facebook account. Facebook will get in return user profile information that will help with targeted advertising.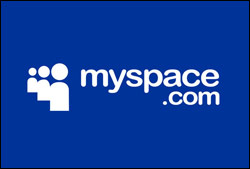 Facebook has become the most used Social Network and is currently showing no signs of stopping (they are even going after e-mail now). Having said this, it will be interesting to see what happens in a few years. Will Facebook be even bigger or will they find themselves in the same position as MySpace?
More information about Internet Explorer 9 is being released and it appears that it will be a huge leap forward from IE8. IE 9 will have much better support for CSS, especially CSS 3. This will help all web developers make much better page designs with less browser issues (at least if you don't need to make it backwards compatible to IE 8 and IE 7).
It is great to finally see Microsoft really working on a better standards supporting browser (hopefully all of this actually makes it to the final release).
You can view the table of CSS compatibility here.
As you know the new iPhone 4 has just been release recently. The question on everyone's mind has got to be, is it worth getting the new phone. From what I've heard and seen, it doesn't seem to be a huge improvement over the old device, as Steve Jobs promised.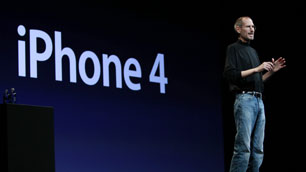 Is this phone destined to fail? From it's being over hyped to the fiasco that happened at the reveal (if you haven't heard Steve Jobs had a bit of a Bill Gates Windows 95 moment). Only time will tell if this phone will be the big hit that Steve Jobs thinks it will be.
In addition, with the release of the new phone, AT&T will no longer offer an unlimited data plan, unless you already have that plan. The maximum data allowed will be 2GB, which for heavy users could lead to some huge bills, if they don't watch out.
So, if you have one of the new iPhone 4's let us know if you think it is a huge step forward.
As you may know, Ajaxonomy is an open blog that allows for you to sign up for an account and write blog posts on our site. When you write a post all that we ask is that it relates to the theme of this site (so web development or technology related).
If you write a well written post about web development or a technology, there is a good chance that this post will get promoted to the front page.
What we will remove from our site is anything that looks like spam (we are currently, removing many spam articles from our site). So, make sure that you write something that a web developer will find interesting and we would love to get you on the front page of our large traffic site.
So, keep writing good articles and we look forward on promoting your post to the front page.
A new iPhone app allows users to view Flash content on their iPhone and iPad. How it works is that you download an app and it connects to a computer where Flash is run. The current free version of the app is very limited, but a $9.99 a month unlimited version is scheduled for release soon. All of this comes after Apple CEO Steve Jobs has said that Flash would not be released on the iPhone or iPad.
From what has happened in the past (most notably with the Windows Virtual machine that apple released after hackers created a way to run Windows on the Mac), I wouldn't be surprised if Apple releases a Flash application of there own soon.
You can read more about it here.