Fun Stuff
It's Friday again and even with the holiday week, it is time to share another Friday game. So, if you are looking for something to do after "Black Friday" shopping, then this week's game may be up your alley. This week's game is a Multiplayer (there is also a single player mode) RPG game called Elite Forces: Warfare 2.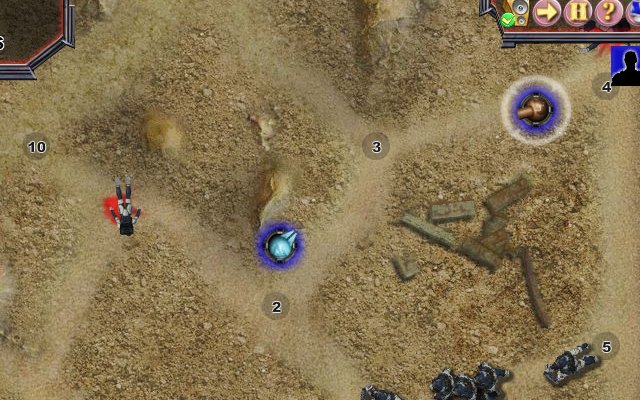 You can play the game here.
Tagged:
It's Friday and time for a bit of fun. This week the game of the week is the classic Street Fighter 2 game. You can play it by using the link below.

Click here to play the game.
This is the first of what will be a weekly post of on-line games, so finish out your week by playing a game.
As we all know Twitter is one of the most powerful social networks around. The network is so powerful that if you have a lot of followers on the network and post a link you can get an incredible amount of traffic. The popularity of Twitter was shown today when someone tweeted that Bill Cosby died and it was reported as true by some media (in fact Bill Cosby has said that he is getting family calling his house thinking that he had passed away).

Two weeks ago I thought I would have some fun on twitter and decided to take my Twitter account that only had one follower (my wife) and see how many followers I could get. I was using the account to post tweets about my Porsche Blog. So, the first thing I did is change the user-name to something a bit more descriptive as to what I was posting, theporscheguys. The next thing I did was look for other users that where interested in what I was posting. I did this by following people that where also posting things about Porsche and following people that where following them (this was the key as most of these people will be more likely to follow you).
To make sure that I kept the tweets going (people want to follow people tweet often) I used Feedburner's new Twitter feature that puts a Tweet on Twitter every time something is posted on my Porsche Blog and Porsche Social Network.
I started doing all of this on a Friday and by the following Monday I had over 200 followers (yes 200 in one weekend)! It has been about a week and a half and I now have over 500 followers. My Porsche Blog and Porsche Social Network have increased in traffic by quite a bit. Before I started having all of these followers I was averaging about 30 unique visitors a day and now I am averaging over 600 unique visitors per day and it keeps growing.
So, if you follow these tips you can get quite a few followers and possibly much more traffic to your site.
We know that there are a lot of social networks, with new social networks launched everyday. Most of these social networks die because not many people use them.
I believe that the issue may often be that these sites do not separate themselves from existing social networks. Most of these networks are almost exactly the same as a Facebook, Twitter, Digg or Flickr and since they are going for the same audience they have very little chance at surviving.
I think that in general the future of social networks is to create social networks for smaller niche groups. Take for instance a site that i have been working on. The Porsche Guys Club, which is a free on-line Porsche auto club. The idea of this social network is to connect Porsche fans in the same way as a traditional auto club, but without the cost and overhead of a traditional club.
You can take a look at the site here.
So, this is an example of what I think the future of social networks will be, but I'd love to hear your thoughts on the subject.
As you may know, Ajaxonomy is an open blog that allows for you to sign up for an account and write blog posts on our site. When you write a post all that we ask is that it relates to the theme of this site (so web development or technology related).
If you write a well written post about web development or a technology, there is a good chance that this post will get promoted to the front page.
What we will remove from our site is anything that looks like spam (we are currently, removing many spam articles from our site). So, make sure that you write something that a web developer will find interesting and we would love to get you on the front page of our large traffic site.
So, keep writing good articles and we look forward on promoting your post to the front page.
The new Point & Click web design tool - the Control & Theme Designer - presents a ground breaking simple, intuitive developer/designer interface to creating advanced, customized, and creative customer-facing Web user interfaces (UIs) without any need to code in HTML and CSS.
The new tool will allow to easily create custom themes for Visual WebGui applications or download complete themes. New themes created by Gizmox that would give your Visual WebGui application familiar, cool looks are going to be available for download. Here are some examples of the themes that you should expect to see when 6.4 Preview is released demonstrated by screenshots of the same control with a different theme each time.
Mac Theme:

Google Analytics Theme:


 
Gmail Theme:

You can also get more information through the following resources:
The visual Control & Theme Designer web design tools introduced in version Visual WebGui 6.4 version allows to create cool new designs and themes and also custom controls. The new 'how to' tutorial shows how simple it is to create a Visual WebGui custom control with the new designer tool.
This 'How to' is divided into two parts whereas the first part demonstrates the creation of the programmatic part of the water mark text box control and the second part shows how to add the design time of the control.
View the full tutorial here:
Design Visual WebGui custom controls with the new Control & Theme Designer
This is a first tutorial of the new, cutting-edge Theme & Control designer offered as a preview in the upcoming version of the Visual WebGui RIA development & deployment platform.
The Theme & Control designer enables developers and designers to create or edit controls and to make custom themes in the simplest most efficient way. The Theme & Control designer consolidates all the resources that build up the control into one place and allows to visually manage, edit and custom the design of the UI using point & click and without having to write HTML/CSS code.
View the Basic usage of the new Visual WebGui Theme & Control designer tutorial and learn how to edit images that make up a standard button and quickly transform it to Mac styled buttom.
Tagged:
Gizmox announced that Visual WebGui RIA & Cloud Platform version 6.4 will be released as a preview version in the beginning of May.
Since 6.4 includes many major, all-new features Gizmox decided to release it as a free Express Studio Preview version first, allowing Visual WebGui developers & community the opportunity to try it as soon as possible and experience its remarkable potential and value.
In the meantime, 6.3.x which is now a stabilized version continues to be offered as a pre-release version. This will also give the devoted Visual WebGui developers community the opportunity to benefit from Visual WebGui's pre-release discount for a bit longer. Gizmox is offering a free upgrade to 6.4 for perpetual licenses and will reset the subscription period to start when the 6.4 version is stabilized and offered commercially.
For those who would like a taste of the next version Gizmox will soon release a free preview of 6.4. Visual WebGui 6.4 discovers a leap forward in Visual WebGui's evolution and it will literally change the way you develop and design Rich Internet Applications. The new version combines the ease of Visual WebGui drag-and-drop application development with graphically-engaging visual designers to build Web UI's. The 6.4 preview brings a new dimension of collaboration between development and UI design tasks enabling simple and productive customization and creation of rich, branded, creative customer-facing Web 2.0 like UI's. This is enabled by new Control & Theme Visual Designers that add up to the Form designer and integrate with existing design software such as Photoshop, Expression Blend, Flash CS, and more to enable the most efficient developer and designer collaboration when customizing and creating new themes and controls. Both Theme and Control Designers provide easy management of the entire project's resources and the integrative capability to edit those resources.
Visual WebGui 6.4 also introduces a new scalability server extension allowing multi-users usage scenarios. The Cluster Server also provides important redundancy to Visual WebGui web applications.
Stay tuned for more information, samples and downloads to be released this month on Visual WebGui News...
Not that long ago I mentioned that I have been working on a few fun Flash games. The first game that is finished is called Animal Swap and is a simple pattern matching puzzle game.
The game is very simple and hopefully addictive. If anybody is interested in coding a Flash game and wants to see the source code, just send me a note and I can send it to you.
You can play the game here
You can find more games including this one at my other site wastingtimegames.com.
I'd love to get your thoughts on this game, so feel free to leave a comment about it.