Flash
Adobe has released Adobe Flash Player 10 Beta. This looks very good and has some very interesting features.


Below is the run down of features from Adobe's website.
3D Effects - Easily transform and animate any display object through 3D space while retaining full interactivity. Fast, lightweight, and native 3D effects make motion that was previously reserved for expert users available to everyone. Complex effects are simple with APIs that extend what you already know.
Custom Filters and Effects - Create your own portable filters, blend modes, and fills using Adobe® Pixel Bender™, the same technology used for many After Effects CS3 filters. Shaders in Flash Player are about 1KB and can be scripted and animated at runtime.
Advanced Text Layout - A new, highly flexible text layout engine, co-existing with TextField, enables innovation in creating new text controls by providing low-level access to text offering right-to-left and vertical text layout, plus support for typographic elements like ligatures.
Enhanced Drawing API - Runtime drawing is easier and more powerful with re-styleable properties, 3D APIs, and a new way of drawing sophisticated shapes without having to code them line by line.
Visual Performance Improvements – Applications and videos will run smoother and faster with expanded use of hardware acceleration. By moving several visual processing tasks to the video card, the CPU is free to do more.
You can read more about Flash Player 10 Beta here.
The two features that stand out for me are the Enhanced Drawing API and the 3D effects. This could give some great effects for web pages.
If you have designed any cool web sites or applications that displays many images you may have been looking for some good image galleries. Well, over at NTT.CC the have put together a good list of 15 free flash image galleries.
Below is an excerpt from the post.
Following are some free but powerful flash image gallery which I collected. Hope you will enjoy it and share with your friends.Note: listed in no particular order.

No.1 dfGallery

As stated on many other articles on this site, dfGallery is one of the coolest Galleries currently on the Web.It is a Flash Gallery to support both Flickr , Picasa , Fotki, Photobucket and Custom Images, enable / Disable "Print Screen" ( requested by Photographers ), liquid Layout - Fits to any size you specify, and free, etc.

No.2 Photo Viewer

The Photo Viewer uses both Flash and XML. All data is stored within an XML file making it easy to make modifications and update.

No.3 Flash Photo Gallery

Flash Gallery is a FREE, simple photo gallery built in Macromedia Flash 2004, that uses XML files to store the information about which images to display. The gallery is easy to configure and update since you need to change only the XML file.

No.4 SimpleViewer

SimpleViewer is a free, customizable Flash image viewing application.

No.5 Flash Photo Stack Gallery

Flash Photo Stack is a simple Flash template that enables you to click through a stack of your favourite photographs.

No.6 AutoViewer

AutoViewer is a free, customizable Flash image viewer. AutoViewer is designed to display a linear sequence of images and captions.

No.7 Flash Page Flip Photo Gallery template for Picasa

This template is based on the free version of the FlashPageFlip flash engine on www.flashpageflip.com. It lacks the advanced functions of the commercial versions but still makes a very nice photo album on your website. You can see and hear the pages flip.

No.8 TiltViewer

TiltViewer is a free, customizable 3D Flash image viewing application.
You can read the full post here.
I hadn't seen many of these galleries before and it is always good to have more interesting ways to present image galleries. Because these are Flash based galleries they are able to have some more interesting effects than a JavaScript based gallery. If you have used any of these galleries or know of any other good galleries, I would love to hear about them (as usual you can leave them in the comments or write a blog post about them using your free Ajaxonomy account).
Tagged:
v!valogo has put together a great list of JavaScript and Flash Gallery scripts. The list includes 33 scripts and is quite an impressive list.
Below is just a small sample of the Galleries.
JaS is a highly customizable JavaScript library for easily turning your images into a collection viewable as a slideshow, and with fading effects, if desired. It also supports automatic thumbnail creation and tagging of images, so the viewers can find the exact images they're looking for. You can use it any way you like in your own web site, and adapt it to your specific needs.

MooFlow is a Javascript based Gallery looks like Apple's iTunes or Finders CoverFlow.
You can see all 33 JavaScript and Flash Galleries here.
If you are looking for a cool way to display images on your site or application I definitely recommend checking out this list.
Tagged:
If you are a developer of Facebook applications your applications may be affected by the new security patch release for Flash 9. The patch will be distributed this April (so, it will be released very soon and no this isn't an early "April Fools" joke).
Below is an excerpt from the announcement by Facebook.
If any of the following situations apply to your application, then your application could be affected by the update.

You use sockets or XMLSockets, regardless of the domain to which you are connecting
You use addRequestHeader or URLRequest.requestHeaders in any network API call when sending or loading data cross-domain
You provide access to content on remote domains as a web service provider
You have SWFs that are exported for Flash Player 7 (SWF7) or earlier that communicate with the hosting HTML by any means
You can read the full post here. Also, you can read the Adobe post here.
If you develop Facebook applications or if you are a Flash developer then you will want to look into how this may affect your applications.
Tagged:

Earlier this month, a new beta release of SWFUpload was posted over at SWFUpload.org. This release reduces the amount of code in SWFUpload, improves code reuse, fixes bugs, and adds some new features. All JavaScript in the project is said to have been run through JSLint.com to improve general quality and consistency. For a full change log, click here.
For those of you not familiar with SWFUpload, it is a small JavaScript/Flash library to handle file uploads. Here's a short description of how it works:
SWFUpoad uses a hidden Flash movie to handle file selection and upload. JavaScript is used to activate the file selection dialog. The file selection dialog is configured to allow the user select to a single file or to multiple files. The file types can be restricted so users only select the appropriate files (e.g., *.jpg;*.gif).

Once files are selected each is processed to check for valid file extensions and that the file is within size limits. Flash calls several pre-defined JavaScript callback functions which the developer overrides in order to update the page's UI so users can see file progress or errors.

The uploaded file is submitted separately from the rest of the page and form. Each file is uploaded individually which keeps the server-side upload handling script simple as it only ever has to handle a single uploaded file at a time. Since Flash is providing the upload service the page does not have to be reloaded. The usage pattern for SWFUpload is more like that of an AJAX application than that of standard HTML form. Often the server-side script that receives the uploaded file is different than the target of the page's form. The page's form will be processed separately from the file upload.
Tagged:
When working on an upcoming project I had the need to play sound through JavaScript. The method had to be cross-browser compatible, so I couldn't use any IE only calls.
Happily, I found a nice API called SoundManager2 which uses Flash to play the sound and is called through JavaScript. The API is very easy to use and below is a sample of how to use it.

The below code would be put inside the head tag of your web page.
<script type="text/javascript" src="soundmanager2-jsmin.js"></script>
<script type="text/javascript">

soundManager.url = 'soundmanager2.swf'; // override default SWF url
soundManager.debugMode = false;
soundManager.consoleOnly = false;

soundManager.onload = function() {
  // soundManager is initialised, ready to use. Create a sound for this demo page.
  soundManager.createSound('aDrumSound','button-0.mp3');
}</script>
The part of the above code that you will be most interested in is the last line. The soundManager.createSound('aDrumSound','button-0.mp3'); is what actually loads the sound file.
The below code will cause the sound to play.
soundManager.play('aDrumSound');
You can go to the project page by clicking here and get more information about the API. Also, you can download the files needed to use the API (including documentation and demos) here.
The library would be very useful in many applications including JavaScript games. If you create any cool applications using the API I would love to hear about it. You can post a blog entry about it when you create a free account (once you login just click on "Create content" => "Blog Entry") on this blog.
If you are developing AIR applications then this will be good news for you. Adobe has released an update for Flash CS3 Professional so that it can now open .air files. This coincides with the release of Adobe AIR beta 3.
You can download the Adobe AIR beta 3 release here
You can read the full story here.
Tagged:
The swfIR team over at swfIR.com has put together a handy widget for styling images in your site. The library utilitizes JavaScript and Flash to produce a variety of image effects like shadows, rounded corners (with or without borders), rotation, and borders.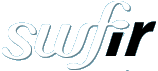 From the swfIR homepage:
swfIR (swf Image Replacement) is here to solve some of the design limitations of the standard HTML image and its widely-accepted associated CSS values, while still supporting standards-based design concepts. Using the dark arts of JavaScript and Flash, swfIR gives you the ability to apply an assortment of visual effects to any or all images on your website. Through progressive enhancement, it looks through your page and can easily add some new flavor to standard image styling.

When you start to use swfIR, you'll need the ability to style it, the same way that you can do with regular images. To get around browser inconsistencies, swfIR adds a with a class of swfir around any image you're replacing.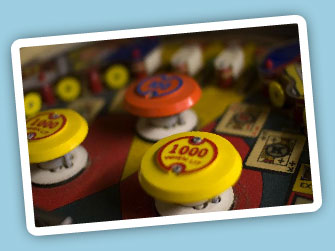 The library and its required files are about 11.89 KB.
<script type="text/javascript" src="swfir.js"></script>
Once the library is included you can take advantage of its features:
var borders = new swfir();
borders.specify("border-radius", "15");
borders.swap("#content img");
Here are the properties you have available:
border-radius
border-width
border-color
shadow-offset
shadow-angle
shadow-alpha
shadow-blur
shadow-blur-x
shadow-blur-y
shadow-strength
shadow-color
shadow-quality
shadow-inner
shadow-knockout
shadow-hide
rotate
overflow
link
elasticity
There are some issues with swfIR that the creators make us aware of, and they are:
Resizing/zooming in Opera crashes the browser
Flash of unstyled content: images load first before JavaScript replaces them
alt text is not preserved upon replacement
HTML right-click options are disabled
Incompatible with other JS libraries like Prototype or MooTools
Doesn't work with hot-linked images because of security restrictions in Flash
Visit the swfIR homepage to view some demos and to download the source