Flash
Tagged:
Over at Smashing Magazine they have put together a very good post about JavaScript web drawing frameworks. The post pits Paper.js against Processing.js against Raphaël. All three frameworks allow you to do some great things in the browser through JavaScript and give you a good alternative to Flash for web animation. The frameworks are pretty close in a lot of ways, each with their own strengths and weaknesses.
Below is the overview of each framework from the post.
| | Paper.js | Processing.js | Raphaël |
| --- | --- | --- | --- |
| Technology | canvas tag | canvas tag | SVG |
| Language | PaperScript | Processing script | JavaScript |
| Browsers | IE 9 | IE 9 | IE 7 |
| Mobile | Yes | Yes | iOS only |
| Model | Vector and raster | Raster | Vector |
| Size | 56 KB | 64 KB | 20 KB |
You can go to the referenced source of this post here.
Post written by Ajaxonomy using scovry
Well, it is already Friday and time for the game of the week. This week's game is a real time strategy game call Command Grid. So, enjoy your Friday and play Command Grid.
You can play the game here.
This week's game is an interesting twist on a turn based RPG game. The weapons in the game are part of what makes it fun. They range from pillows to an axe. So, have a great Friday and enjoy playing Deadly Neighbours.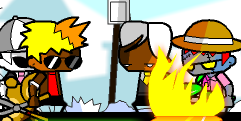 You can play the game here.
It's Friday again and even with the holiday week, it is time to share another Friday game. So, if you are looking for something to do after "Black Friday" shopping, then this week's game may be up your alley. This week's game is a Multiplayer (there is also a single player mode) RPG game called Elite Forces: Warfare 2.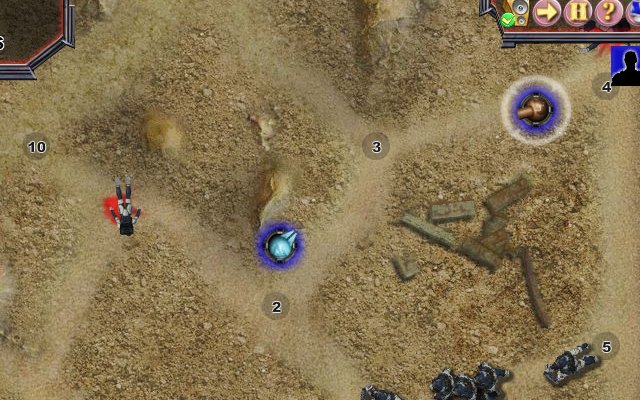 You can play the game here.
Tagged:
Visual WebGui released a short video as a sneak peek of the new version and its major new features - the Theme & Control Designers although a preview version of Visual WebGui Rich Internet Applications Platform version 6.4 will become available in a couple of weeks.
The new designers which will be available with the upcoming 6.4 Preview version enable simple and quick customization of controls and themes thus enabling developers/designers to create rich, branded, and engaging customer-facing UI's.
Click here to watch the Theme Customization with the new Designer.
Not that long ago I mentioned that I have been working on a few fun Flash games. The first game that is finished is called Animal Swap and is a simple pattern matching puzzle game.
The game is very simple and hopefully addictive. If anybody is interested in coding a Flash game and wants to see the source code, just send me a note and I can send it to you.
You can play the game here
You can find more games including this one at my other site wastingtimegames.com.
I'd love to get your thoughts on this game, so feel free to leave a comment about it.
It's Friday and everyone wishes it was Saturday. Wouldn't it be great to get a jump start on your weekend video game playing. Well, while surfing the web I found a great Doom clone written in Flash (so you can play it once the boss leaves early on Friday, but I wasn't the one that said that). The game is an exact clone of the 90's classic and is still a lot of fun to play.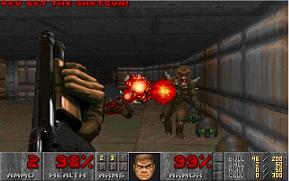 You can play the game here.
Update: I had the wrong link above (it took you to a link to the game), here is the direct link.
Tagged:
The past month I have been working on a project using Flash. The project is almost done and in between finishing the project I've had to work on a heavy JavaScript project. After working in Flash for a while and then going back to JavaScript you start to realize how much better ActionScript is over JavaScript.
There are quite a few things that ActionScript has over JavaScript the below list has just a few.
Strong Variable Typing
Ability to Control the Graphical Display Easily in Script (with no cross browser issues)
No Cross Browser Issues (other than no plug-in)
A Good IDE With a Nice Debugger
Better Cross-Domain XML Support
My recent playing in ActionScript made me hope that we will see some of it's features incorporated in JavaScript. While much of this is in the works who knows when the 10K LB beast known as IE will allow for these features to be available cross browser.
Playing in ActionScript has made think of what life would be like in JavaScript Paradise.
Tagged:
Big news for the future of the Web: JavaScript 2 (ECMAScript 4) is dead, though pieces of it will live on in the new ECMAScript 3.1-based (informally dubbed "Harmony") specification. The members of the ECMA Technical Committee 39 (Adobe, Mozilla, Opera, and Google in favor of ECMAScript 4 and Microsoft, Yahoo in favor of the less ambitious ECMAScript 3.1), which had been at odds over the future direction of the JavaScript language for some time, finally agreed upon the new direction. Brendan Eich, the original creator of JavaScript, broke the news on Wednesday (8/13).
The details of what the new unified specification will look like are far from finalized at this point, but clearly it will be a very scaled back version from the ambitious ECMAScript 4 proposal. Some early results:
Packages, namespaces, and early binding from ES 4 are off the table for good.
ES 4 classes are being "rephrased": they will now be syntactic sugar for lambda-coding and Object.freeze() (which was proposed in ES 3.1)
JavaScript getters and setters are being fast-tracked as part of the new specification.
ES 4 let expressions seem to have some general agreement among committee members.
The announcement has sent ripples across the Web. Adobe, which had built ActionScript 3 to closely match anticipated ECMAScript 4 features, has maintained that they will not change AS 3 at all in response to the new direction. Some have speculated that Microsoft's motivation in bucking the ECMAScript 4 standard--and certainly the main factor in why it was abandoned--was political.
Whatever the reasons for abandoning ECMAScript 4, it is certainly clear that JavaScript will now evolve at a much slower pace than some had hoped or anticipated.
Six Revisions has put together a great list of Flash and ActionScript resources. Since Flash is used throughout the web for animation and with ActionScript you can do some pretty nice programming to go with the animation it is nice to have some good resources.
You can read an excerpt from the post below.
ActionScript.org is a site that provides resources and information pertaining to Flash, Flex, and ActionScript. They have a fairly active Forums section as well as an ActionScript Library that currently has over 700 objects you can download.

Tutorial examples:

Flash and Math has a great collection of tutorials on AS3. They cover basic to advanced topics so that Flash developers of any level can find something they can read and learn from. Many of the tutorials include the source files for download.

Tutorial examples:

Pixel2Life, according to the site, is the "largest tutorial index catering to graphic designers, webmasters and programmers". With over 40,000 indexed tutorials, you'll find many links to tutorials in their Flash Tutorials section.

Indexed tutorial examples:

Flash Perfection is a website with a large collection of Flash tutorials, tips, and tricks from various websites. Flash Perfection has 23 categories to help you find information more quickly.

Indexed tutorial examples:
You can read the full post here.
With the major use of Flash for animation on the web this resource will help many web developers.