Are Delicious and Digg both Dying?
A few years ago it would have been hard to believe that both Digg and Delicious (a.k.a. del.icio.us) could ever be on life support. However, that appears to be what may be happening. It looks like both may be dying, but it is happening in much different ways.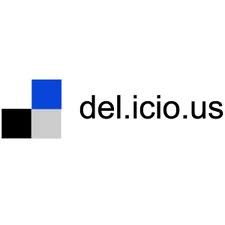 In my last post I reported that Yahoo! was killing Delicious. Yahoo! has since released a statement that says that the site will instead be sold off, which still puts it's future in jeopardy. Once someone buys Delicious we will have to see what changes happen to the service. The main mistake that I feel that Yahoo! made with Delicious, is never putting advertising on the site. With a social network advertising is one of the few proven ways to make money. Since Yahoo! is having so many financial problems they are needing to get rid of anything that doesn't make a profit.
With the uncertain future of Delicious, I have exported all of my bookmarks and have imported the to a new service that is looking to take over for Delicious (more about the service later in this post).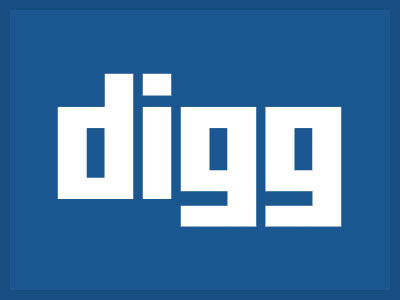 With Digg the issue is much different. The problem that they are having is one of many people leaving the site due to the latest version of the site. The latest version is vastly different from how Digg started out. In fact many of the changes are more likely to help SEO and spammer types than those who are engaged in the social network. Because of this many users have started using other social networks and one in particular seems to be making a big splash (more on the service in a little bit).
This pivotal time for the two services has opened the door for a few services that seek to gain users from the networks as their ships may be sinking. Two of these services are Old Dogg, which is an old school Digg like site and ocell.us, which is a Delicious site that is much like the original del.icio.us.

With Old Dogg, many previous Digg users have joined the network and the site is thriving. The site seems to have more of the early Digg feel that made users fall in love with Digg in the first place. I personally like the site and think it has the potential to be the final nail in Diggs coffin.

With ocell.us, you have a simple site that gets to the heart of social bookmarking. The site is very new, but appears to be gaining quite a bit of traction with users looking for a site that promises to be around for a long time. In fact the about page states that the site was started because of the "death" of del.icio.us and guarantees to keep the site running for a very long time.
Below is what the site says about why it was started.
ocell.us is a social bookmarking site started in the wake of the death of del.icio.us. The site allows you to import all of you del.icio.us bookmarks and of course to store new bookmarks. The main reason that the site was started was to give a site that would allow for social bookmarking, without the fear that it would ever be taken down (we have a very low overhead and are able to afford to keep running for a very long time).
So, only time will tell if Digg and Delicious are able to stay alive and on top. Otherwise Old Dogg and ocell.us may do to Digg and Delicious what Facebook did to MySpace.
-Important note: I am creator of the ocell.us site, so my be a bit conflicted in my interest towards the site.