TubeSpy adds support for 11 languages

TubeSpy, our YouTube application from Ajaxonomy Labs, now supports 11 new languages. By utilizing the Google Language API, TubeSpy is now able to dynamically change the language used in the application.
Languages now supported by TubeSpy include: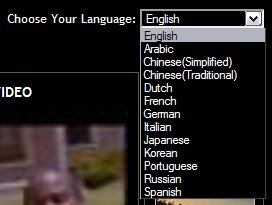 English
Arabic
Chinese
Dutch
French
German
Italian
Japanese
Korean
Portuguese
Russian
Spanish
Here's a sample in Russian: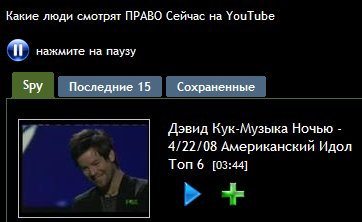 The app is still in beta, so be aware there may be some layout/formatting issues with the additional languages. In any case, please send us your comments, bugs, and feature requests.